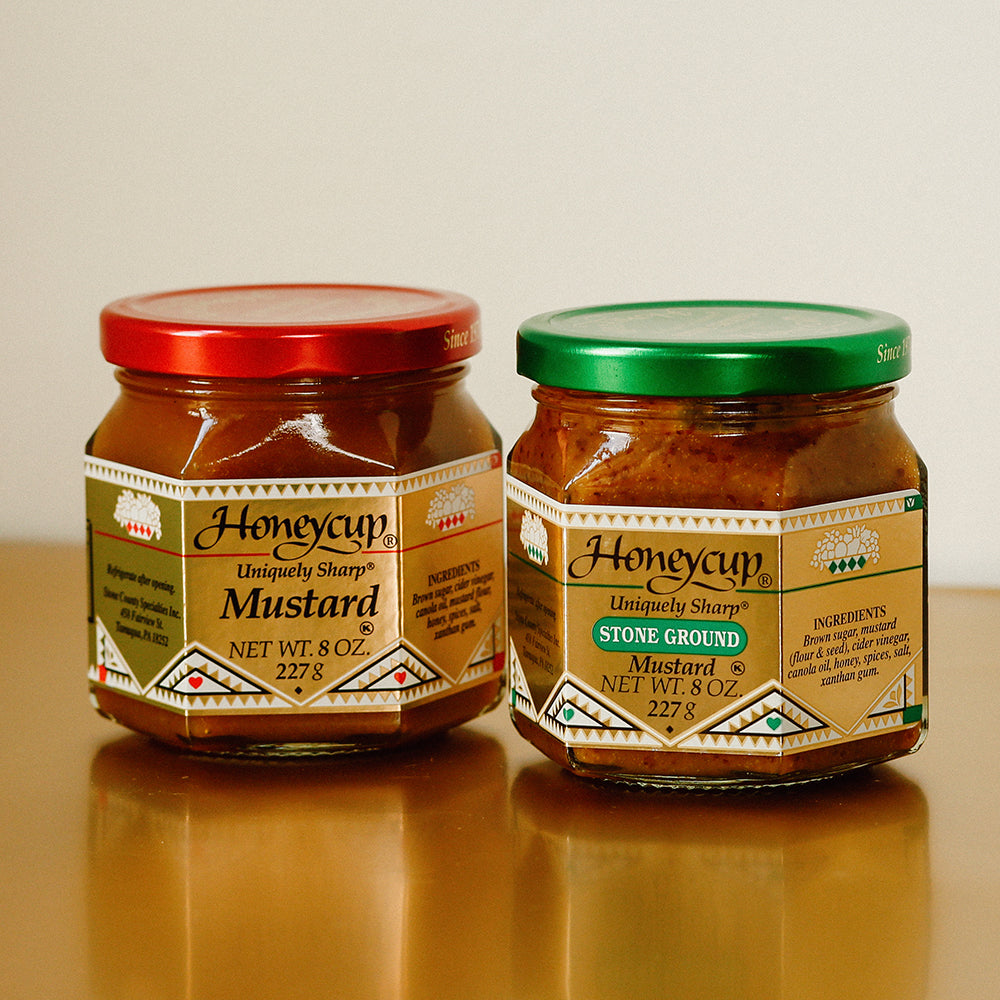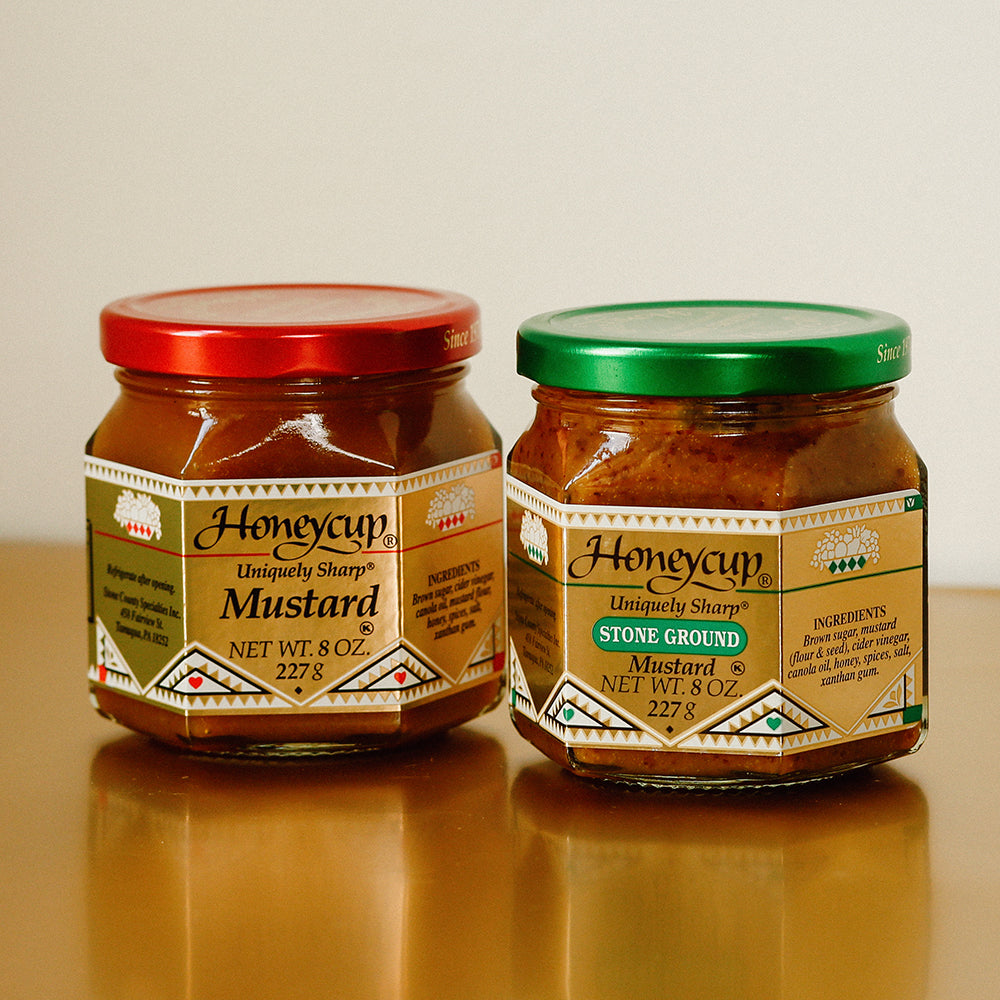 Variety Pack
$13.99
Try them both! Buy together and save. This set includes 1 jar each of our Original Mustard and classic Stone Ground Mustard. See which one you like best.
Quantity
About
A pantry staple for over 40 years, our recipe has remain unchanged.

Gluten Free

Kosher Certified

100% Clover Honey, Grade A

No artificial flavorings

No artificial colorings

No High Fructose Corn Syrup
Our favorite flower in the world: the mighty mustard. After these iconic yellow flowers finish blooming a slender pod filled with tiny seeds emerges. Either stone ground, left whole or ground into a fine powder; no matter the form these little seeds are the zesty spice we know and love.